Networks have never been more important to us than they are now! With the majority of our apps and data now hosted in the cloud, we're not doing business if we're not online. Our team of qualified experts are experienced in a broad range of technologies and will help you manage the complexities of your network from firewalls, routers, switches right down to the WiFi access points connecting your end users.  Gage almost certainly have services that can get your users the best network experience around.
Discover how to solve your IT challenges with a network solution designed for your business
Our firewall solutions ensure your business' network infrastructure maintain the highest levels of uptime and security at all times. Utilizing firewall technology delivered from some of the worlds leading vendors, Gage's next-gen firewall forms an essential element of your business' cyber security posture.
If you're looking to upgrade or evolve your network, Gage can design and implement a network that includes planning, provisioning and installation of a wide range of solutions such as network switches, routers, access points, and cabling using the latest technology from our trusted vendors. 
Network Management & Support
Get access to instant IT support wherever you are and however you need it, whether via phone, email or customer portal, we offer a wide range of services to keep your network running as it should.
Securing data and avoiding service loss for remote workers and external stakeholders so companies benefit from a more connected, productive workforce.
YOUR PARTNER IN CUSTOMIZED CONNECTIVITY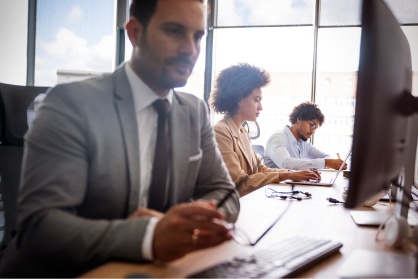 Your endpoints are only as powerful as the network that supports them. The backbone of every business is a complex infrastructure that provides storage, computing power and connectivity to your entire organization. Gage will update your existing network and deploy quickly to ensure productivity and next level security no matter your business size.